The official tourism web site for Greece Visit Greece, run by the Greek National Tourism Organisation, where you'll find information on the main tourist destinations, such as cities, beaches, as well as activities, events and much more!. You will be able find  useful info, explore Greece by interest and download brochures, maps etc.
---

Learn everything you want to know about the world famous Kalamata Olives and Olive oil and other related products.
Click here to visit the site of the Union of Agricultural Cooperatives of Messinia.
---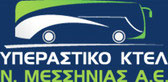 Bus schedules for Messinia and online tickets click here
Ticket prices and local bus itineraries click here
Useful telephone numbers in Messina click here
---

Archaeological Museum of Messenia
Αρχαιολογικό Μουσείο Μεσσηνίας

To learn abou the Archaeological Museum of Messenia which has exhibits of the antiquities of Messenia from Prehistoric times until the Byzantine era.
---
The Greek Foundation is an organization for Greek culture in a global world.
It acts as a platform for the exchange and diffusion of Greek culture worldwide by promoting cultural production through all forms of creative expression, connecting artists to the world and providing new visionary perspectives.
It aims, through all its activities, to explore and redefine the Greekness of things and be a global destination for Greek culture.
Click here to find out more about this organization
---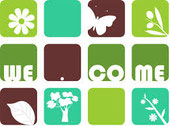 WE.COME is a project that aims at promoting transnational cultural itineraries based on the "Park and Gardens" route and on the route of the "Olive Oil", both already recognized "cultural routes" by the Council of Europe.
Click here to find out more about their programme in South Peloponnese and Messinia.
Click here for their programme Picking olives in South Peloponnese – 8days programme in Messinia
---
The aim of the Maniatakeion Foundation is to preserve the cultural heritage and promote the development of the town of Koroni, Messinia Greece
Κύριος σκοπός του Ιδρύµατος είναι η συστηµατική ανάδειξη της ιστορικής και πολιτιστικής παρουσίας της Μεσσηνιακής Καστροπολιτείας στη διαχρονική πορεία του Ελληνισµού και ο εντοπισμός, η ανάδειξη και η διεθνοποίηση των συγκριτικών πλεονεκτημάτων περιοχών της Ελληνικής περιφέρειας μέσα από τρεις πυλώνες δράσεων: πολιτιστικές, αναπτυξιακές και κοινωνικές.